Anthony's Story
As a bilateral above knee amputee, having a perfect prosthetic fit is critical to utilization of prosthetics. Pictured here using a cane in his first week of training utilizing full length prosthetics with an Ossur 2100® hydraulic knee,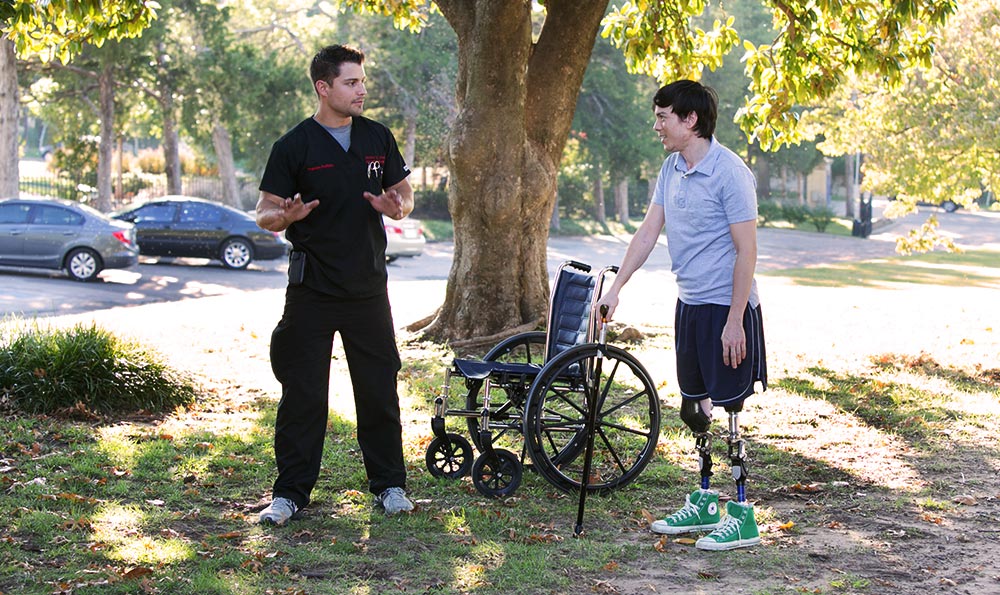 one can see the journey that Anthony has made from learning his first steps to discarding the cane for independent walking with ease. When our team first began speaking with Anthony he had just received his first prosthetics in Hawaii but unfortunately, Anthony's first prosthetics were a disappointment as the fit caused them to be painful and Anthony was unable to utilize them.
Anthony Vigil is a bright, driven, and successful young man who grew up on the tropical Island of Guam and is a bilateral amputee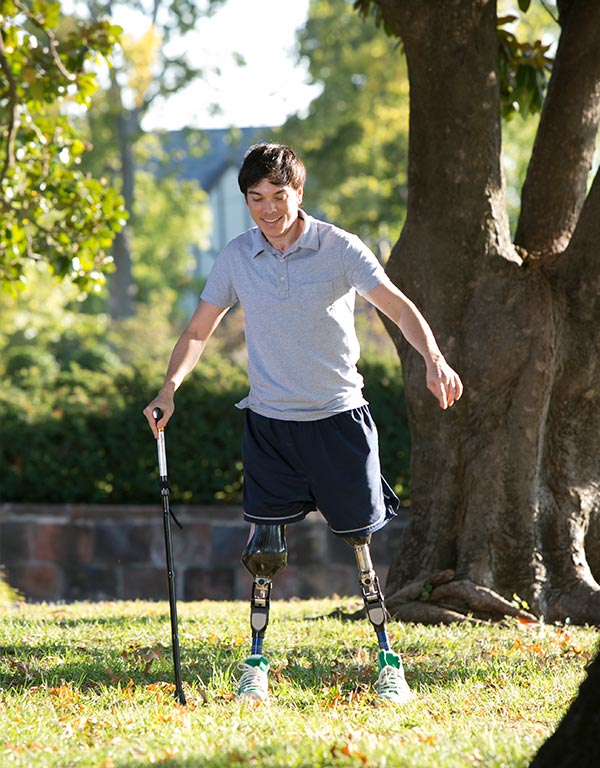 with a left Trans-femoral (Above Knee) and right Knee Dis-articulation (through the knee). He is currently living independently as a student and has aspirations to hold a position in a non-profit that assists and counsels patients with traumatic brain injury or amputation.
Before his accident, his favorite pastime was long distance mountain running or "HASH" as the Islanders of Guam call it. He was traveling home from his training for a marathon when his car lost control due to slick road conditions. JR spent months in the hospital in the Philippines after contracting Necrotizing Fasciitis (a flesh eating bacteria) and going into near organ failure. He gives prayer and God's miraculous hand all the credit for his remarkable recovery.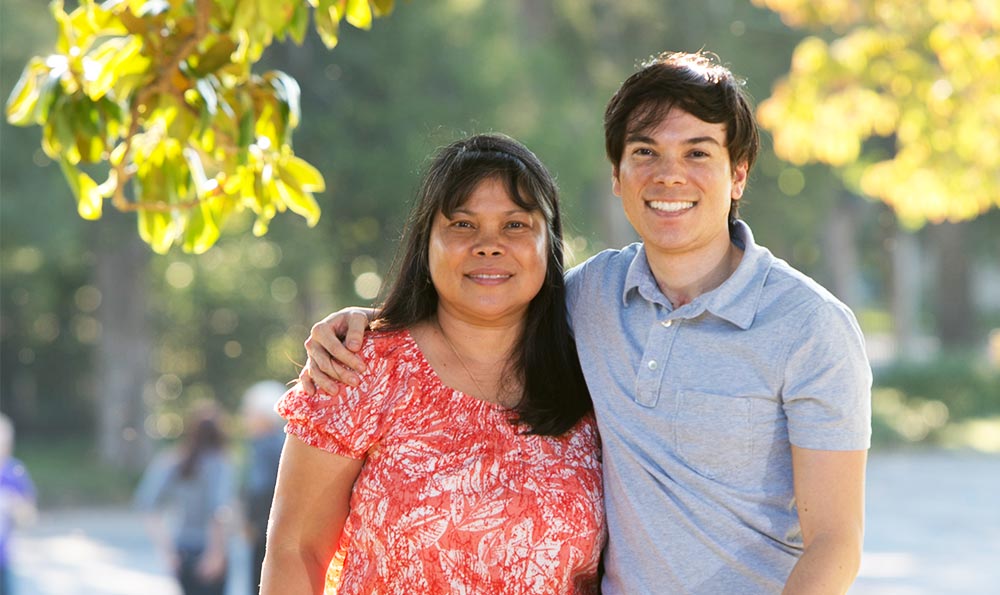 With the help of the staff at Progressive, Anthony fought for over a year and won approval for his C-leg microprocessor knees which he uses now. While we fought for approval from his insurance for appropriate prosthetics, we invited him to take a trip to our facility in Tulsa to be fit with mechanical hydraulic knees and properly fitted prosthetic sockets. Anthony quickly mastered prosthetics use at our facility and within a few weeks of his return home he was ambulating within the community in Guam independently.